SAY NO to Municipal Salary Increases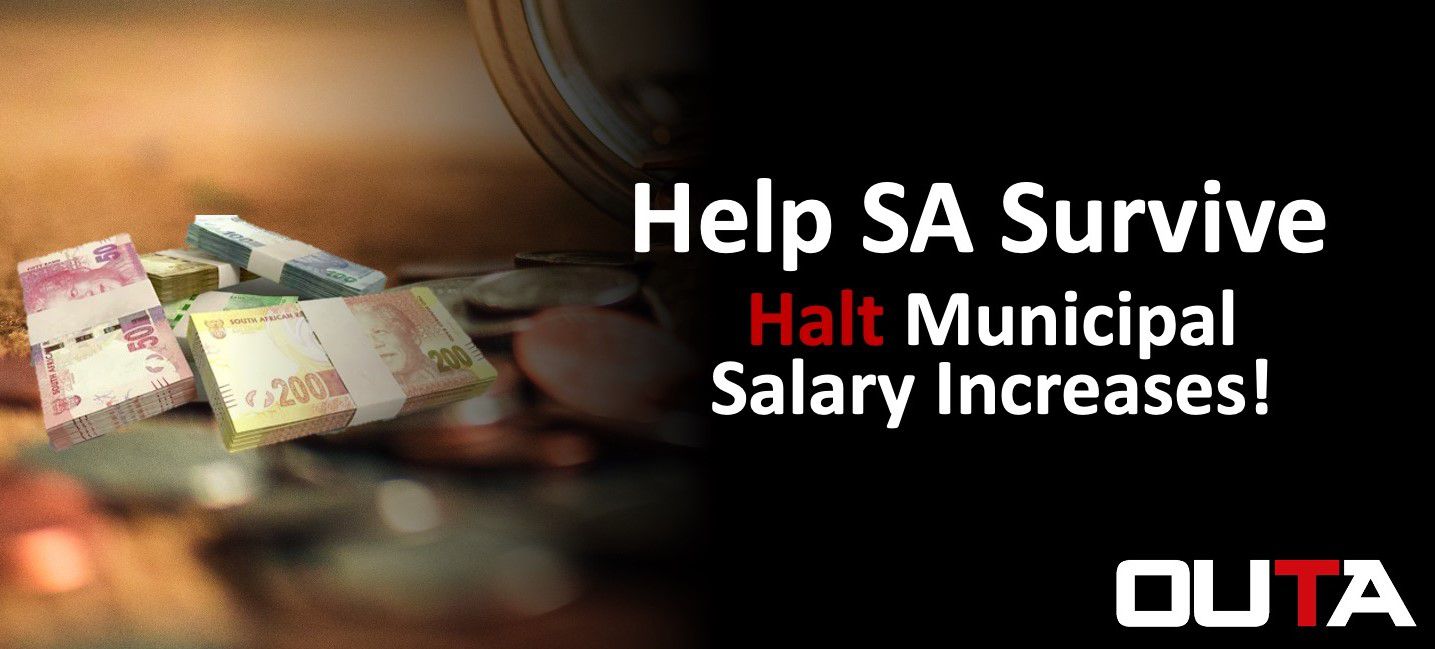 While South Africa grapples with an economic crisis, Municipal Councils across the country are planning for salary increases.
Municipal and metro council salaries have increased above inflation for the past decade, yet their service delivery has consistently declined.
In times like these where every day, businesses across South Africa are forced to close down, and millions are experiencing salary cuts and job losses, due to the impact of economic crisis. Why do public servants see fit to carry on as though nothing has happened? Salary increases means higher property tariffs and levies, which is unacceptable.
OUTA has written to Minister Nkosazana Dlamini Zuma on behalf of South African citizens who pay these salaries, to demand a moratorium on salary increases for municipal and metro council members and administrators.
Together we can combat the madness and misuse of public funds.
Let your voice be heard by signing the petition below to halt this abuse of authority by Municipal officials.