PROPERTY RATES PETITION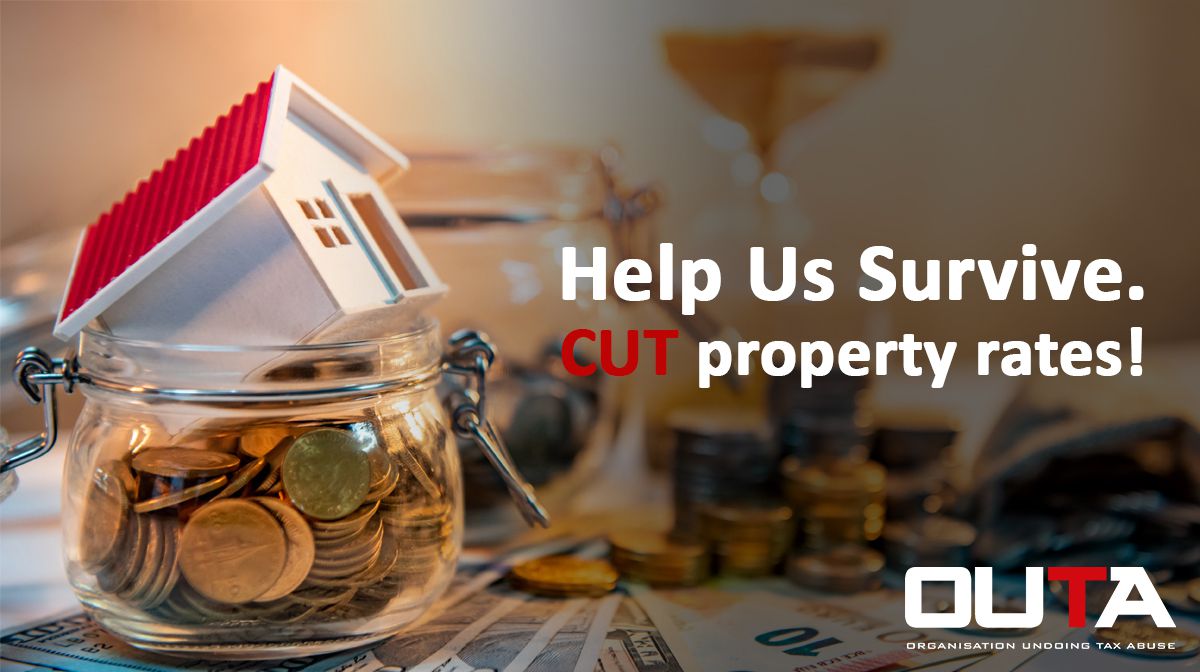 The Covid-19 pandemic has had a significant financial impact on businesses and individuals, it will continue to do so for several months to come. Municipalities around the country have the ability to assist South Africans financially by cutting, or reducing property rates on your municipal bill, as per the Local Government Municipal Property Rates Act 6 of 2004, section 15 (1) and (2).
Click on the link to sign the petition and urge your municipality to help you, by cutting or reducing your property rates.
The petition closes on 20 May, after which OUTA will submit the petition to your municipality, urging them to assist. So please share this with your friends, family and neighbours to ensure the petition is supported by as many signatures as possible.