STOP GOVERNMENTS SHADY STEALTH DECISIONS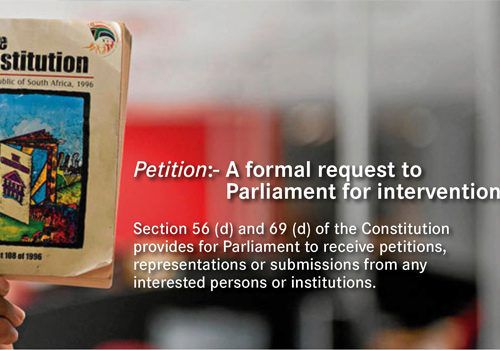 OUTA has identified an opportunity to change the law and prevent all Public Participation Processes taking place between 15 December and 15 January. Our action requires a legal process which begins with an official Petition to Parliament.
Unlike a typical petition, this Petition to Parliament is a formal request for Parliamentary intervention. For Parliament to consider this appeal, it is essential that as many citizens as possible add their names. Add yours now.
Many important and costly decisions have been made during the December holiday period, including;
the Nuclear Deal,

e-Tolls,

AARTO amendments,

Municipal Salary Increases;

National Energy Efficiency Strategy;

Fracking; and much more
This behaviour is in direct conflict with our constitution and democracy.
Public participation in government decisions is a law-binding requirement. Our constitution states you have the right to be informed about decisions which may affect you and must, therefore, be allowed an opportunity to influence those decisions. Active public participation enables sound decision-making by the government.