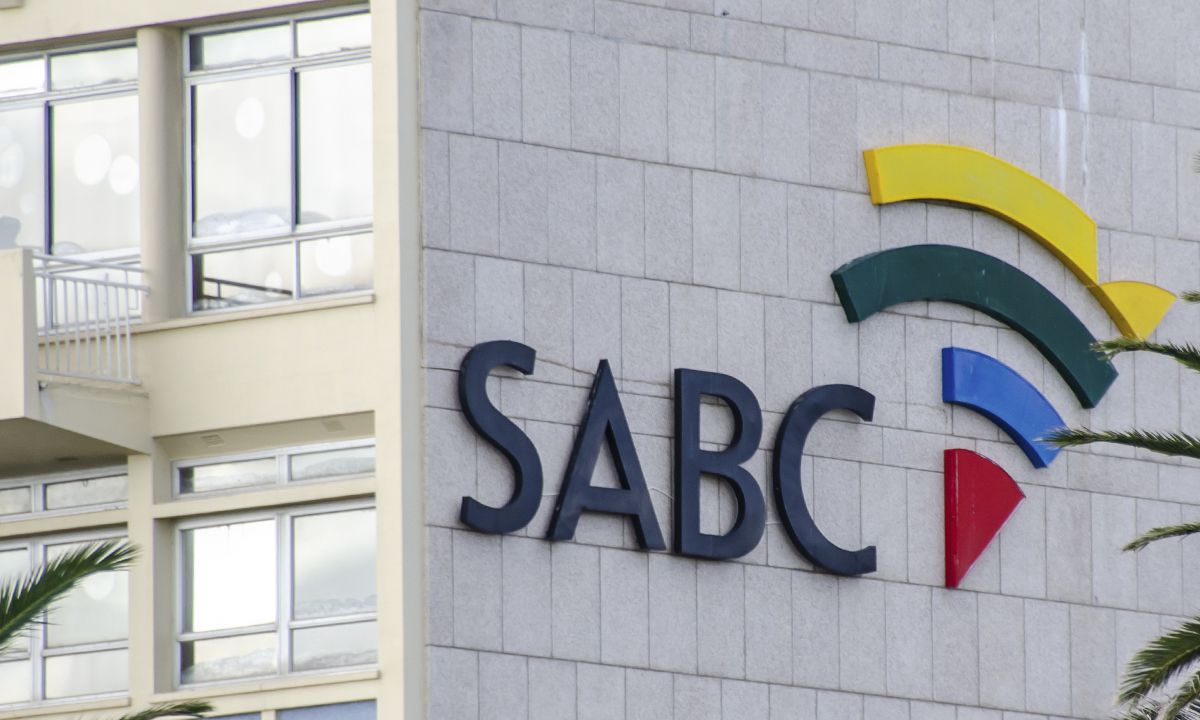 OUTA INVESTIGATES SABC CAMPAIGN
Overview
While the SABC is governed by the Broadcasting Act of the SABC, its conduct needs to be unbiased and of acceptable and reasonable censorship, fulfilling the needs and rights of access to information to all South Africans.
Over the past few years, we have seen the SABC become accused of: –
Censorship of violence footage.

Dismissal and suspension of journalists who question the SABC's policies.

Pressure placed on people who do not conform to management's demands.

Scant regard given to the Public Protector's report "When Governance and Ethics Fail" released in February 2014, which accused the leadership of the SABC of several findings and proposed remedial action, which has been largely ignored. The main issues of the report were that: –

Mr Hlaudi Motsoeneng was "dishonest" and had lied about his educational qualifications.

That he had increased his salary from R1,5 million to R2,4 million.

He had rapidly increased the salaries of other staff supporters.

That he had implemented the 90% local content policy which saw revenue reduced by millions.

That he had hosted a party for local musicians, paying them R50,000.00 each, just because he could.

That there was gross irregular spending which management needed to be held accountable for.
Despite the report, following a 'disciplinary hearing' which many regarded as a sham, Mr Moetsoeneg was appointed in his position permanently in July 2014. (see: https://mg.co.za/article/2015-11-19-hlaudi-motsoenengs-farcical-disciplinary-hearing).
Favouritism toward the ruling party and unsubstantiated banning of opposition party advertisements and news content was rife at the public broadcaster.
Recent amendments to the Broadcasting Amendment Bill in March 2016, whereby instead of SABC board supporters being appointed through a parliamentary process, as was previously the case, it would see a "Nominations Committee" making recommendations to the Communications Minister. This development saw Joyce Moloi-Moropa, a Member of Parliament who previously chaired Parliament's communications portfolio committee, resign in disgust and unhappiness regarding the Broadcasting Amendment Bill, which she said, "if passed, is set to turn the public broadcaster into a state broadcaster".
Having noted that above concerns, OUTA is pleased to place on record that the appointment of the interim board in March 2017 saw the beginning of the restoration of the credibility of the public broadcaster. In their short six-month tenure, they achieved the following:
Cancelled the Lorna Vision contract, through which Pritchard and associates was appointed as a debt collecting agency.
Suspended Hlaudi Motsoeneng and put him through a disciplinary process, which saw him ultimately being fired. The SABC is also attempting to prevent him from accessing his pension fund, due to his missconduct.
Suspended and subsequently fired James Aguma.
A new panel of debt collectors have been appointed and have legitimate contracts.
While the recent actions of the previous interim board have given OUTA reason to hope that the broadcaster is being turned around, the appointment of the chairperson and deputy of the new board; as well as the new minister, by President Jacob Zuma, has renewed our concerns.
SABC TV LICENCES AND DEBT COLLECTION: OUTA'S ANSWERS TO FREQUENTLY ASKED QUESTIONS
In light of the corruption and maladministration at the SABC, more and more South Africans are contacting us with the same question: should I pay my TV licence, or not?
While we share your concern over the abuse of taxpayers' hard earned money, paying your SABC TV licence is prescribed by the Broadcasting Act 4 of 1999. However, we are aware that many South Africans are receiving threatening SMS's with misleading information about what can (and will) be done to them if they don't pay. Often these SMS's contain incorrect information and incorrect amounts. Here's what you need to know about paying your TV licence.
Here's what you need to know about paying your TV licence (Please click on the questions to show the answers).
FAQ INSERT
GROWING RESISTANCE TO THE PAYMENT OF TELEVISION LICENSES.
Notwithstanding the overview and a number of pertinent aspects relating to the laws, reasons and arguments for the payment of a TV license; numerous calls and questions have arisen regarding the rationality and lawfulness of the enforcement of the payment of TV Licenses, specifically under current developments.
Some of the arguments / reasons provided for this growing resistance toward the payment of TV Licenses are as follows: –
With the advent of new and modern streaming of shows, information and news, (such as Netflix and ShowMax, Internet), many people and businesses do not use TVs to display content received through traditional broadcast channels. However, these people are forced to pay for a TV license when purchasing a TV, merely because it has a tuner / broadcast receiver.
Many TVs are purchased for business displays, presentations and customer communication purposes and are never used for the display of TV broadcast content.
Television sets are also purchased to watch televised programs of entities other than that provided by the national broadcaster.
There is a question of how much of the license revenues collected actually reaches the SABC or the operational area it is intended for. In other words, the administration cost of collection and the management of the TV License process is exorbitant and far too high to warrant it as effective and rational for its intended purpose (research required here).
The fact that the SABC policy, specifically related to censorship of news content relating to acts of property destruction was changed, is unconstitutional, and could be construed as an illustration that the SABC is no longer fulfilling its mandate to the people.
In light of the SABC management's conflict with and defiance of ICASA's rulings on the censorship matter, the public may have the right to defy the laws for TV License payment in response to the SABC management's conduct, which defied the recommendations of the regulator.
For these and possibly other reasons, just as it might have been in the past when radio, dog and bicycle licenses of yesteryear were rescinded, the validity and relevance of the current TV license policy may require a review or challenge of the laws surrounding this source of revenue / tax.
GROWING RESISTANCE TO THE PAYMENT OF TELEVISION LICENSES.
(Extracted from the internet: link
TV LICENSE: A License or Service Contract?
Payment of TV license fees is a statutory (legal) requirement in terms of an Act of Parliament, and does not confer any rights on a license holder to make demands of the SABC. The State – not license holders – prescribe the services to be rendered by the SABC.
A TV license is therefore not a "service contract" in terms of which the SABC has to provide all kinds of "services" to "subscribers" before the license fee becomes payable. A TV license is not a "product" of some kind, "purchased" by "consumers" on the basis of its offering better value than similar competing products. Like a vehicle license or a liquor, hunting or fishing license it is nothing more and nothing less than an official authorisation – in this case, the right to have in one′s possession and/or use a television set. Neither is the license fee "payment" for the SABC′s TV programmes, nor is there any exemption or "discount" because of dissatisfaction with the language dispensation or programmes on television, or on any other grounds whatsoever. There is also no ″discount″ for "watching very little TV."
Viewer Demands
The Broadcasting Act makes no provision for the SABC having to meet license holders' demands before the license fee becomes payable. In the same way that one cannot refuse to pay one's motor vehicle license because of dissatisfaction with road or street conditions or for any other reason, TV license payments may not be withheld on ANY grounds.
What the Law Requires of the Public Broadcaster.
As South Africa′s national broadcaster the SABC is mandated to provide comprehensive broadcasting services (radio and television) for all South Africans, taking into account their ethnic, language, cultural and religious diversity. To this end, the SABC is legally obliged to –
inform;

educate;

entertain;
support and develop culture and education; and as far as is possible, ensure fair and equitable treatment for the various cultural groupings in the nation and the country.
The SABC′s obligations to give effect to this mandate include the following:
Broadcasting on radio and television in all official languages. A television license gives access to three terrestrial SABC TV channels and 19 radio stations – 11 of them are full-spectrum services, one for each of the country's language groups. Since there are no radio licenses payable many people believe that radio is "free of charge", but the cost of running the SABC′s radio stations amounts to millions of rand per year.
Providing everything from cultural, religious and music programmes to formal and informal education; local, national and international news, weather reports and other informational programmes; discussions and documentaries on topical issues such as economics, politics, world affairs, religion, moral, social and health issues, etc; comprehensive sports coverage; feature films, mini-series, sitcoms, local drama and other entertainment to suit the needs and tastes of its diverse audiences.
Making its services available countrywide, as widely as possible, with universal access as the ultimate aim. This means beaming its radio and television signals to small numbers of listeners/viewers in remote, sparsely populated areas.
The implication of the above is that the SABC is mandated to provide the kind of services that no private, profit-driven broadcaster would be willing to deliver, and to make radio and TV services available in areas where other broadcasters would not. In fact, all SABC broadcasting services have been made available via satellite – without license holders having been required to make any financial contribution towards this expensive development.
Payment of TV license fees does not constitute offer and acceptance in a commercial sense. The only effect that the issuing of a license has is to legalise the use of a TV set by a license holder. The Act does not allow license holders to withhold payment until and unless the SABC delivers TV programmes or other "services" to their satisfaction.