State Capture
Fighting Fraud, Corruption, Racketeering and Treason across Multiple State Owned Entities and Government departments

OUTA's State Capture Portfolio was established to address the fraud, corruption, racketeering and treason that took place during Jacob Zuma's presidency in South Africa.

In this portfolio we have undertaken the following projects: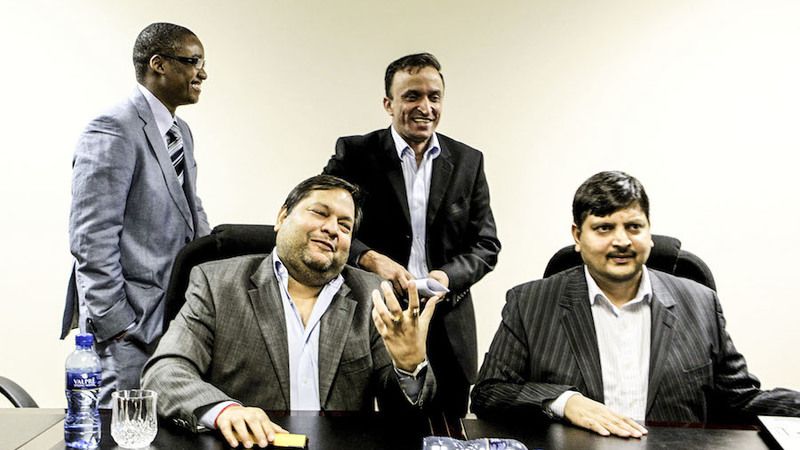 Criminal Charges & Referrals
Since 2016, OUTA has opened various criminal complaints with the police, providing information on alleged crimes and identifying suspects. The intention is to encourage law-enforcement agencies to recognise serious corruption as a crime and pursue these matters, and to provide assistance in this.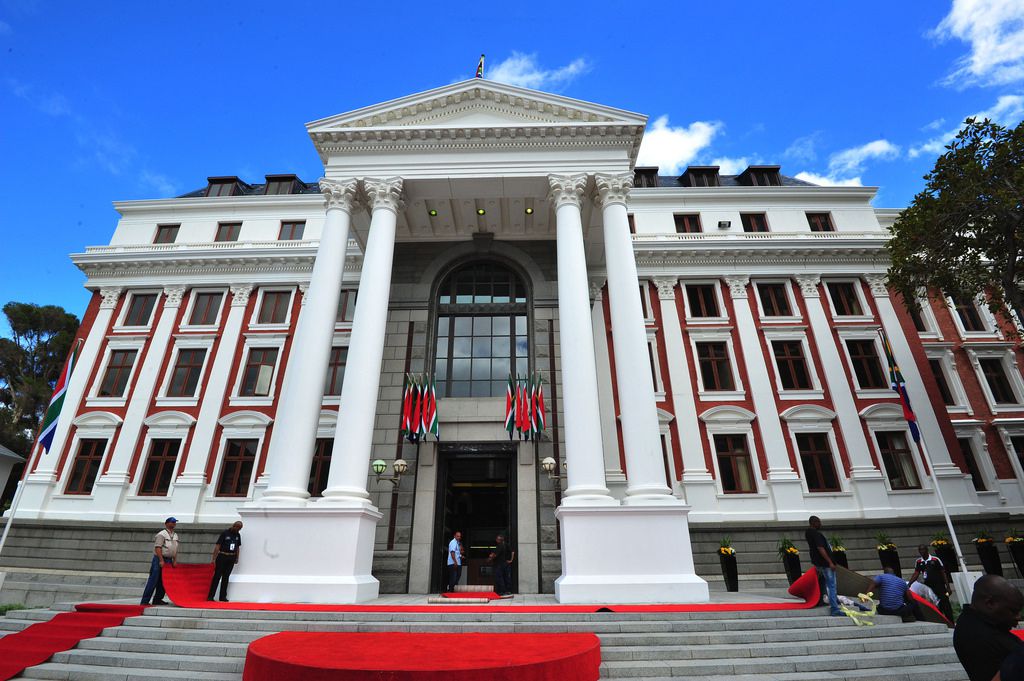 Parliament Oversight Report
OUTA has a small team in Cape Town to monitor Parliament's work on holding Government to account.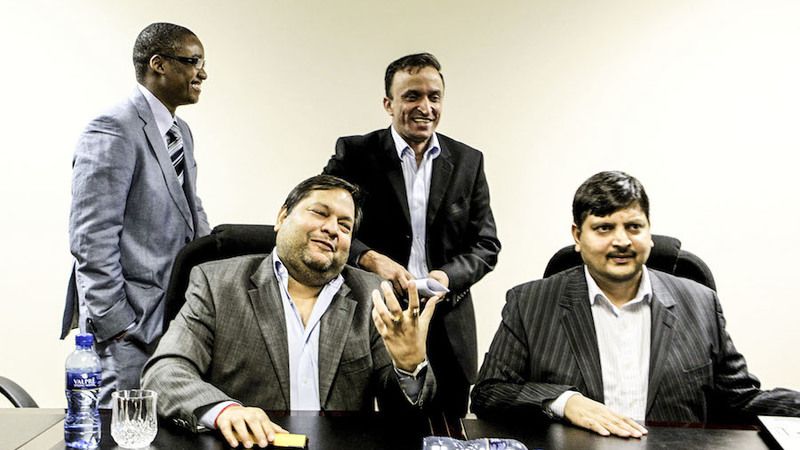 The Gupta Associates
OUTA and the Gupta Leaks findings
State Capture Inquiry
The State Capture Inquiry led by Chief Justice Zondo, is long overdue. Starting on 20 August 2018 the inquiry seeks to get to the root cause of State Capture. Over the past year, OUTA has laid numerous charges on individuals implicated in the looting of public funds.
A President Caught In The Act
In June 2017, OUTA compiled a compelling case document, aimed at convincing Parliament and other organs of state, including the Constitutional Court if need be, to have Jacob Zuma removed as the President of South Africa.

On 28 June 2017, OUTA published this report and submitted it to Parliament.
OUTA's report is called
No room to hide: A President caught in the act
.
Read more on what this report is about, and access the full report on the project page link below.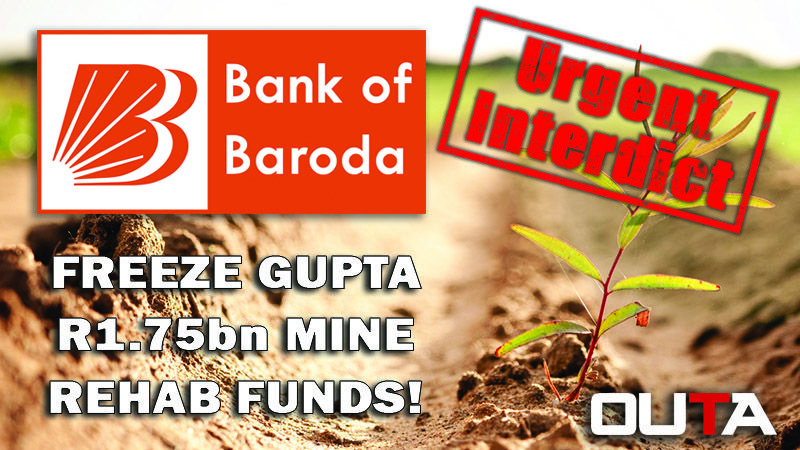 Bank of Baroda
We're closing the taps on the Guptas' finances by taking action against their banks, the Bank of Baroda and the State Bank of India, for failure to comply with the banking laws.

Faith Muthambi Treason Charges
Muthambi, now the Minister of Public Service and Administration, is involved in state capture and has been "captured" by the Guptas. Her transgressions are so serious that this merits treason charges. Charges were laid at the Brixton police station in Johannesburg.

Zwane Treason Charges
OUTA has laid charges of treason, corruption, extortion, fraud and theft against Mineral Resources Minister Mosebenzi Zwane.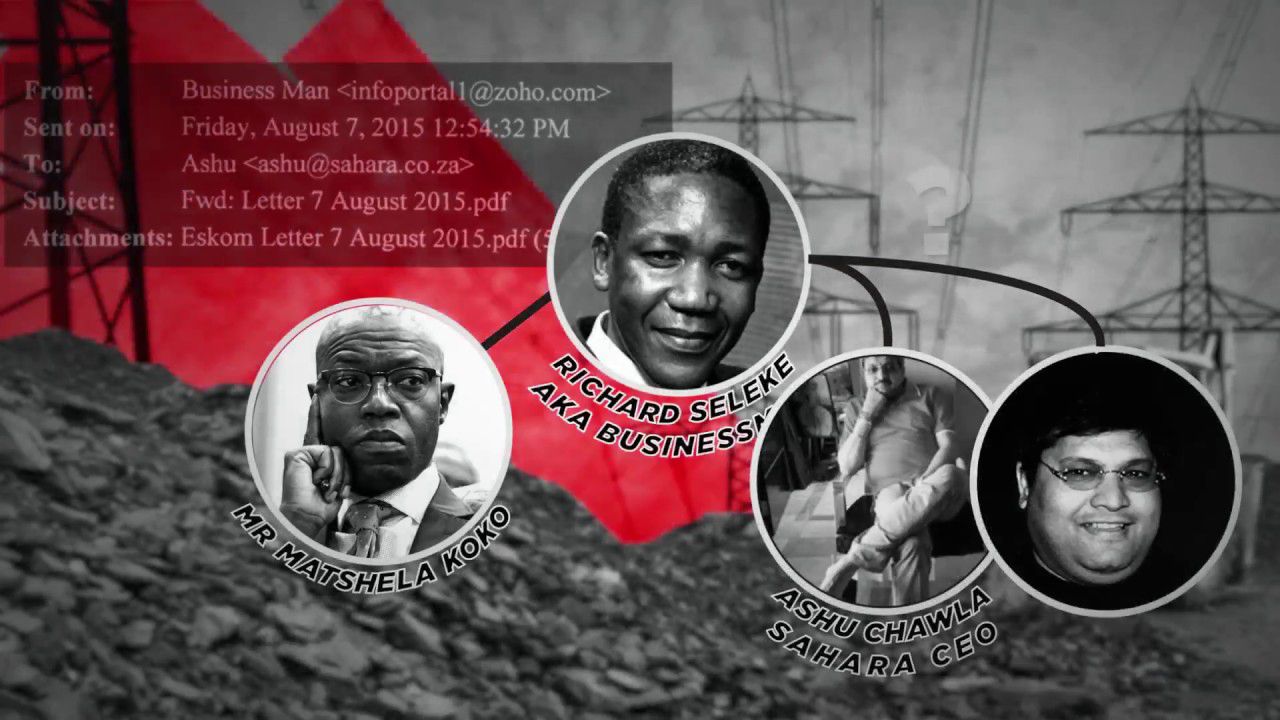 Seleke Treason Charges
We have laid charges of treason against the DG of Public Enterprises, Richard Seleke.

Prasa Intervention Against NPA
OUTA has filed a case against the Hawks and the National Prosecuting Authority (NPA) aimed at forcing them to do their jobs on the investigation into massive corruption at the Passenger Rail Agency of South Africa (PRASA).